Every organization has its own specific business processes and industry regulations. When faced with a business challenge, you want a complete, targeted solution. At CDI you'll find our business solution offerings to focus on Information Management combining hardware, software, and services to address your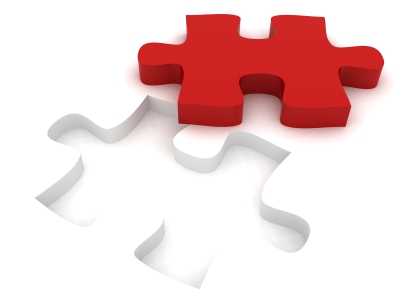 specific needs. Working with you we will deliver successful and comprehensive solutions to keep your business information available and secure around the clock.

We work with the leaders in the Enterprise Content Management, Information Organization and Access, and Business Process Management industries to ensure our customer's success. Our Information Management offerings target the following functional areas:
Capture & Forms Processing
Intelligent Capture solutions are delivered to uniquely address the needs of each organization with the goal of streamlining and accelerating its document-driven business processes through automation and the use of state of the art technology. From claims processing for an insurance company, to proof-of-delivery for a logistics firm, to new account opening for a bank, to case management for a government agency, to invoice processing for almost any organization a successful solution is key.
Office & Business Automation
Automating your business processes allow you to have a standard way to capture, access and use all information regarding your clients, orders, projects, agreements and documents, accounts, statistics, inventory levels, employees, and anything else that your business depends on for day-to-day operations.

All businesses are highly dependent on accurate information that can be accessed quickly, at any time, and from any location. The Business Automation solutions offered by CDI accomplish all three of these needs. A well defined and properly implemented automation strategy will significantly increase the efficiency of your business by reducing overhead costs, increasing the speed and quality of production, increasing production capacity, and ultimately improving profitability.
Records Management
Records management is a must-have function of companies, nonprofit organizations, government agencies, social agencies, medical, commerce, financial, schools, colleges and universities and all other types of entities that generate information that needs kept for a defined amount of time. Records management is furthermore a systematic, organized, planned and controlled process of managing or tracking the life cycle of records. A record can be a tangible paper object or it can be in digital or electronic form. Records can be kept on financial, medical, informative, formal documents, office documents, payroll, government forms and emails among hundreds of other types of records.

Records must be identified for a Records Management strategy to be successful and achieve the disposition of those records in the proper time frame. Our solutions focus on record identification and enhancing access to these records through the automatic tagging of metadata.
Compliance
All companies must be in accordance with established guidelines, specifications, legislation or be in the process of becoming so. Safety and the management of information are important and highly sensitive in today's environment. As compliance has increasingly become a concern of corporate management, corporations are turning to specialized software and targeted solutions to help them deal with meeting the minimum requirements set forth by government regulations.
Microsoft SharePoint®
Regardless of industry, end user search should "just happen". Without the combination of semantic (the meaning of content) and syntactic (document type, date, author) metadata, utilizing metadata to drive business agility will remain a never ending challenge and can never be a reality.

CDI addresses this problem with a classification technology unique in the industry. This technology includes automatic semantic metadata generation, automatic classification, and taxonomy management. Utilizing concept extraction and compound term processing the product automatically identifies the most significant patterns in any text and uses these com-pound terms to rank results based on an understanding of meaning rather than simply based on finding the required key words ("concepts in context"). This is significantly more adaptive and flexible than exact phrase or proximity searching. Queries can be expressed in natural language, without the need for complex query syntax associated with traditional Boolean techniques.

Our solution is fully integrated with MOSS, Microsoft Enterprise Search and the Office client suite, it is SOA compliant and is delivered as Web Parts. The versatility of the technologies and full integration with MOSS makes it extendable to any enterprise application that needs access to unstructured information such as Search, ECM, Document Management, Records Management, and Web Content Management.