Partners
COMPU-DATA International, LLC teams with industry-leading technology partners and channel partners to deliver highly scalable Enterprise Content Management solutions and Basic Content Services for a variety of industries through our product offering and services.
Technology Partners provide technology that complements CDI's Solutions or are integrated into our products.
Channel Partners are organizations dedicated to resell CDI's Finder Products and Solutions. These organizations provide a sales channel for CDI and typically in specialized industries or in geographic areas. If you are interested in joining our team as a Channel Partner, please contact us at This email address is being protected from spambots. You need JavaScript enabled to view it. This e-mail address is being protected from spam bots, you need JavaScript enabled to view it


PARTNER LIST

Adlib Software® is a leading producer of document conversion, transformation and publishing software. Its products integrate seamlessly with enterprise application software as part of any strategic content management workflow or collectively act as a framework for a stand alone solution. Adlib's Document Transformation Framework has a modular architecture allowing for single feature adoption or an entire end to end document conversion and workflow automation solution.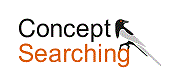 Concept Searching is a 4 year old profitable and debt free company, with Offices in the US, UK and South Africa. The company has developed a leading Enterprise Search, Classification and taxonomy generation and maintenance technology that is deemed to be Unique in its ability to deliver the Highest Precision of all COTS products available. The technology is built as a web service is simple to install and maintain and works within heterogeneous environments including Legacy, UNIX and Microsoft SharePoint or SharePoint services.

Kodak Alaris' Document Imaging solutions enable customers to capture and consolidate data from digital and paper sources, understand and extract valuable insight from the contents, and deliver the right information to the right people at the right time. Our offerings include award-winning scanners, capture and information management software, an expanding range of professional services and industry-leading service and support. With customers ranging from small offices to global operations, Kodak Alaris delivers superior systems and solutions to automate business processes, enhance customer interactions and enable better business decisions..

Kofax, a division of DICOM Group plc (LSE: DCM.L), is the world's leading provider of information capture software, according to research by Harvey Spencer Associates. Kofax products enable the automation of business processes by collecting paper documents, forms and e-documents from throughout organizations, transforming them into retrievable information, and delivering it all into line-of-business applications, databases and archives. The company's Ascent platform is the most popular information capture application worldwide, and its VRS (VirtualReScan) is the de facto standard for scanning productivity. Kofax products are widely used in finance, government, insurance, healthcare, and a broad range of companies and agencies that must capture critical business information from paper and electronic documents and forms.
The Richwood Group Company (TRG) is a Woman Owned, Service Disabled Veteran Company based in Miami, Florida focused in marketing and selling technology products, services and successfully delivering solutions specifically to government agencies throughout the U.S. TRG partners with companies in the Enterprise Content Management market space and delivers to the Federal government through its GSA Schedule #GS-35F-0076X. TRG also delivers to state and local government agencies through the Cooperative Purchasing program, Disaster Recovery Purchasing program and the 1122 Program.